BDS ROUND 1 NANT G 1st/2nd April

This weekend saw the first round of the British Downhill Series. We had four riders competing, all turning up not knowing what to expect with Meg Whyte stepping up to Elite and Oli Watson riding his first BDS in Expert with a broken hand. Jamie Brown and Emily Deason where also riding their first ever BDS event.

Friday night we turned up late to setup to be greeted by sideways rain and mist, the pit space was small and after Si Paton running round for a hour trying to squeeze us in we set up and got our heads down for the following day.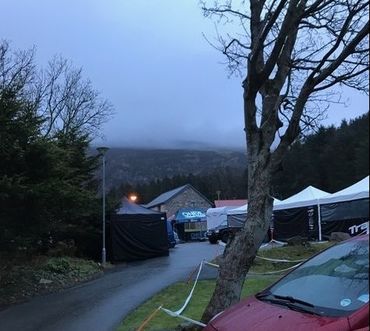 Saturday/Practice

We woke at 6.45am, had some breakfast, finished off setting up the pits for the day ahead. The team headed up for the track inspection and it was clear that this was not going to be a easy race to stay on your bike, the weather had took its toll on the track which had a stream of mud and water running down it, with a flat pedally section at the bottom which was thick with mud.

Practice commenced and it was clear from the off it was going to be a busy day in the pits. Everytime a bike came down the hill it was off to be washed to keep them running for the next run, with plenty of gear tunes, cable swaps and even straightening out Jamie's forks from an impact with a tree (luckily just adjusting the crowns). Practice times where looking good though for all our riders despite the tough conditions.

Sunday/Qualifying/Race Run

Sunday the weather completely changed, we woke to sunshine with the promise of a nice day ahead. After practice it was time for qualifying, first up was Em Deason coming down in 3rd place, followed by Jamie Brown who came in 1st beating the field by 2 seconds, then Oli Watson 6th place in expert and finally Meg Whyte in 6th place in Elite. So we had our start times and now it was time to sort the bikes ready for race runs and relax in the sun.

Race runs got delayed due to some track repairs but despite that our riders remained relaxed and made their way to the uplift. The track was cleared ready for racing to commence it was race time.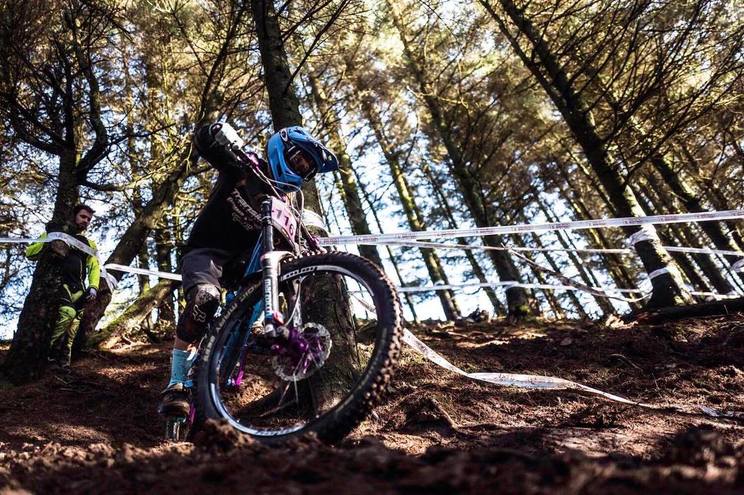 First down the hill was Em Deason, unfortunately she had an over the bars and had to let a rider pass before continuing but despite that completed her run and earned a 5th place on the podium. Next up was Jamie feeling the nerves a bit more than the other riders having qualified 1st. He put down a 2nd place run having rode half the track struggling to find his feet on his pedals, but a very strong start to the season and his first competitive race. Next down the hill was Oli Watson who came into the weekend wanting a top 10 competing in a very strong field and he got just that, 8th place with a broken hand is a great acheivement. Lastly was Meg Whyte her run was looking very strong right until the bottom section when a rut had her over the bars, but still bought home 8th place in Elite, a very good start to the season competing with the pros.

So a great start to the season for our riders adding two more podiums to Kirstin's a couple of weeks previous.
A massive thanks to all our sponsors for providing top products to get us through a tough weekend, Transition Bikes, Foxhead Europe, Hope Technology, Oakley Eyewear, Muc-off, Fibrax, Burgtec, Works Components, Slik Graphics and Mudhugger. Also Si Paton for a great event in a amazing location.
Unfortunately we can't make round 2 but will be attending all other rounds.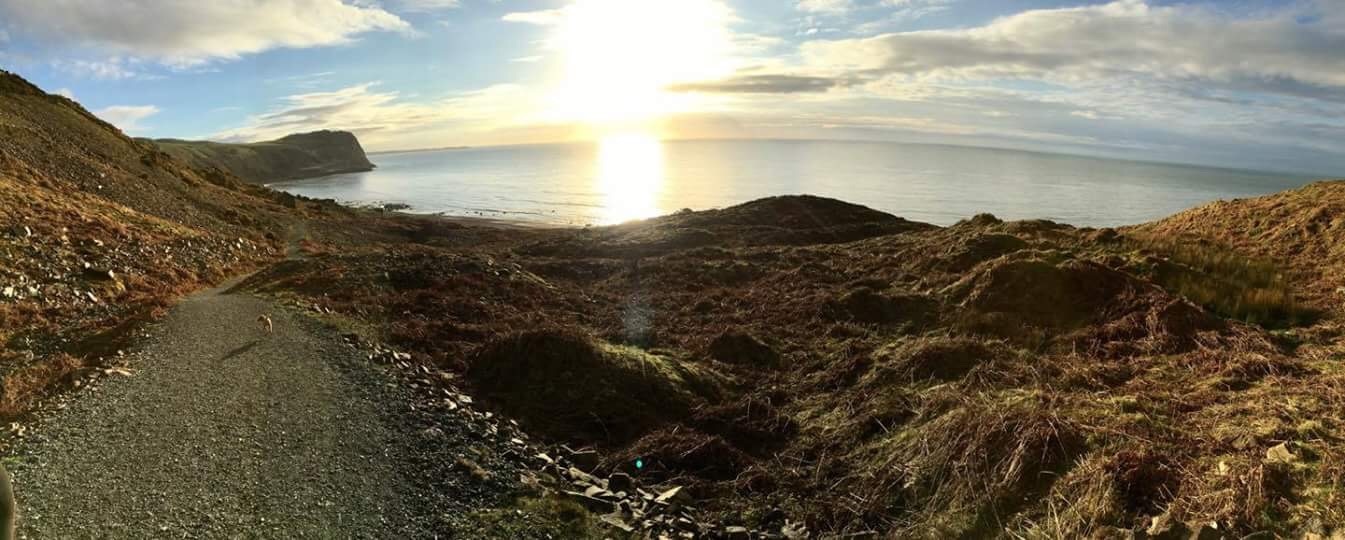 0% Finance available on all purchases above £250 please select your finance option at checkout.
Please allow upto 14 days to receive complete bikes due to pdi inspection.